French Film Noir: 5 Films of Crime and Punishment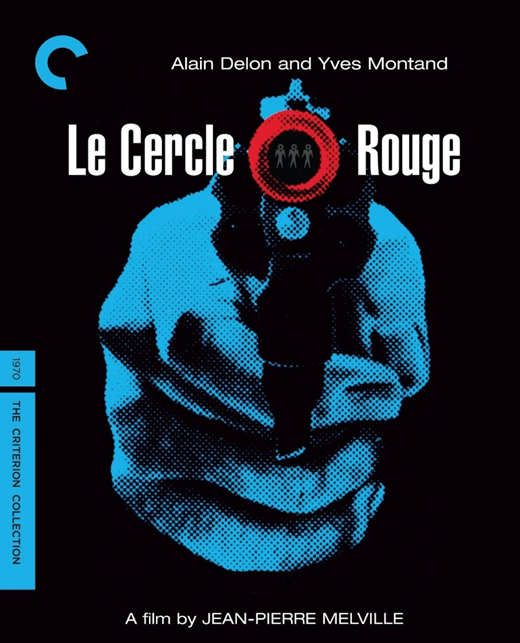 5 One-Hour Sessions: From Wednesday, January 10th, through Wednesday, February 7th, at 4 pm. – Discussions in English
Many of the French Art House Directors of the 50s and 60s explored the murky universe of Film Noir.

Louis Malle began his career with the crime thriller Ascenseur pour l'échafaud (Elevator to the Gallows), released in 1958. With a jazzy score by the iconic Miles Davis and a ravishing performance by French luminary Jeanne Moreau, Ascenseur pour l'échafaud is one of the sexiest French crime classics ever made. Louis Malle never returned to the film noir, but this first and last film made an indelible mark on the genre and was considered to herald the imminent arrival of the French new wave.


Robert Bresson's minimalist style and preoccupation with spiritual themes observed from an existential perspective, served him well in the classic French crime film Pickpocket, released in 1959. Equal parts riveting crime drama and fascinating character study, the film follows Michel, a small-time thief fresh out of jail for robbery. Pickpocket is an elegantly crafted, tautly choreographed study of humanity in all its mischief and grace, the work of a director at the height of his powers.
After the triumph of Francois Truffaut's first coming of age film, Les 400 Coups, the Director decided to make a radical change of genre. His crime thriller Tirez sur le Pianiste (Shoot the Piano Player), released in 1961, is dedicated to the memory of the American "B-movie" thrillers which had so moved him during his teenage years. Truffaut indulges his love for American cinema with a full-throttle tribute to film noir and silent comedy, delivered with a panoply of invigorating nouvelle vague tricks. It's a comedy, it's a thriller, and it's a film about films.
Jean-Pierre Melville raised the film noir to an art form, and we have two of his greatest films in our series. In a career-defining performance, Alain Delon plays a contract killer with samurai instincts in Le Samouraï (The Samuraï) released in 1967. A razor-sharp cocktail of 1940s American gangster cinema and 1960s French pop culture -- with a liberal dose of Japanese lone-warrior mythology -- maverick director Jean-Pierre Melville's masterpiece defines cool.
With Le Cercle Rouge (The Red Circle), his diamond-hard penultimate film, released in 1970, Melville mounted one of his most masterful entries in the crime-thriller genre, an elegantly stylized heist film in which a taciturn trio of thieves orchestrate an intricate jewelry store robbery. With its honorable antiheroes, coolly atmospheric cinematography and breathtaking set pieces, Le Cercle Rouge is the quintessential film by Jean-Pierre Melville – the master of ambiguous, introspective crime cinema.


You will be expected to see the five films on your own before each discussion. All five films are available with English subtitles for a nominal rental fee on Amazon Prime. 1 week in advance of each showing, a list of possible discussion topics will be provided, designed to inspire a lively debate.
Since our discussions will be conducted in English, there is no need to have any background in the French language. Just bring your love for French cinema and your desire to share your insights, as we delve into the fascinating universe of French Film Noir.